This week my hear it ALL over the place.

Storms, letters, love, and clearing something up.


I'll just jump in.
(Photo by my hubby Brad Collins)
Dear God,
Make it go away forever.
Until then,
"I will praise you in this storm and I will lift my hands
For you are who you are, no matter where I am.
And every tear I've cried, you hold in your hands.
You've never left my side, and though my heart is torn
I will praise you in this storm"
xoxo
-Me

Just an F.Y.I.
Misery doesn't love company in the sense that people imply.
I can't tell you how many times I've heard people say
"They are only unkind because you're so happy, and they are not. Misery loves company".
You know what misery loves? Itself. Anyone who listens but never speaks.
Anyone who pretends. Not too happy, not too needy.
"Take what you want. Steal my pride.
Build me up or cut me down to size.
Shut me out and I'll just scream.
I'm only one voice in a million, but you
ain't takin' that from me"
(great song from Morning Glory that resonates strongly with me this week)

I love my friend Tina. Whether I'm happy or sad, right or wrong, she always tells me:
"I miss you, I'm praying for you, I love you."
If you don't have a friend like her....find one.
Life is much easier having a faithful friend to walk with.


"He was pierced for our transgressions. Hung for our sins.
The punishment that brought us peace was upon him.
By his wounds, by his wounds we are healed"
I so desire to be who God wants me to be. A faithful daughter.
A loving wife and mother who is seeking wisdom and his plan for my life.
In that search I have started reading my Bible one book at a time.
I've found answers that I was seeking.
Sometimes I post those out of complete excitement.
Last week I posted this verse:
"Wine is a mocker and beer a brawler,
whoever is lead astray by them is not wise."
In posting that I wasn't trying to mislead.
I wasn't trying to preach something to the masses.
I wasn't trying to ruffle up feathers.
I was pointing out that I found an answer to my question.
Are we or aren't we "drinkers". Socially or otherwise.
Yes I know it can set a bad example, yes I know it can lead to foolishness.
Do I have a problem with my consumption? Nope. Never have.
So after a TON of responses, messages, text, here is what is in my heart about
the subject.
Was Jesus a sinner?

No

. Did he drink wine?

Yes.
Can I in ANY way compare myself to Christ?
NO!
I am a HUMAN being and ONLY that.
He was fully God and fully man. Without sin.
He wasn't ever going to drink too much.
He wasn't ever going to say the wrong thing or do something foolish.
He wasn't going to embarrass himself or his friends.
He wasn't having his drink to escape a harsh reality in his life.
He is JESUS CHRIST

.

Free from sin whatsoever.
The only time in his 33 years that he EVER had an ounce of sin was
when he was on the cross carrying MINE.
He IS better than me.

He is perfect.

I am not. He doesn't struggle with
temptation the way that I do. He doesn't misrepresent himself accidentally.
I can't walk on water, I can't feed the masses, and
I can't even begin to justify doing something
in my humanity that the Bible says is

unwise

based on the fact that it says in the Bible
Jesus had wine.
If we could all be perfect then the risks of drinking...all of the risks wouldn't apply.
But we are human, and they do!
Here is to letting go of one more selfish desire.
" Be sober, be vigilant; because your adversary the devil, as a roaring lion, walketh about , seeking whom he may devour." 1 Peter 5:8
My son has been the bright spot on every day of my life for the past 3 and a half years.
Dear little boy of mine,
You are amazing.
You are so precious.
So serious.
So caring and tender hearted.
You have SO much to say.
You're learning to pray and that is
the single most precious thing I
hear.
You love your Bible and ask us
to read it to you constantly.
You are just three.
I will pray for you every single day
of my life that these
foundations will stay with you forever,
Even as I type you are
playing with my belt like it is a snake
and remembering our day at the Zoo
today.
Maybe you should be in bed, but
quieting you sweet voice for me will
never be easy.
I wish I could bottle your wonder and imagination.
I love you so much my heart aches.
That will never change.
-Mommy
Told you I was all over the place.
Where is your heart this week?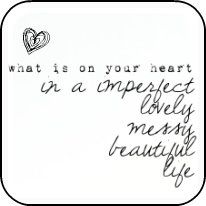 xoxo
Courtney